How to order your personalised chocolate gifts
Step 1. Browse our unique handmade designs and find the perfect personalised chocolate gift.
Step 2. Select a box size, chocolate type, filling and flavour from our extensive and delicious range. Want something not listed just ask!
Step 3. Add your message using the Message Maker, then add to bag. If you don't add a message, no letters will be added and you will receive motifs on all chocs.
Please note, we've replaced our gold chocolate holders with white cardboard dividers which can be easily recycled at home.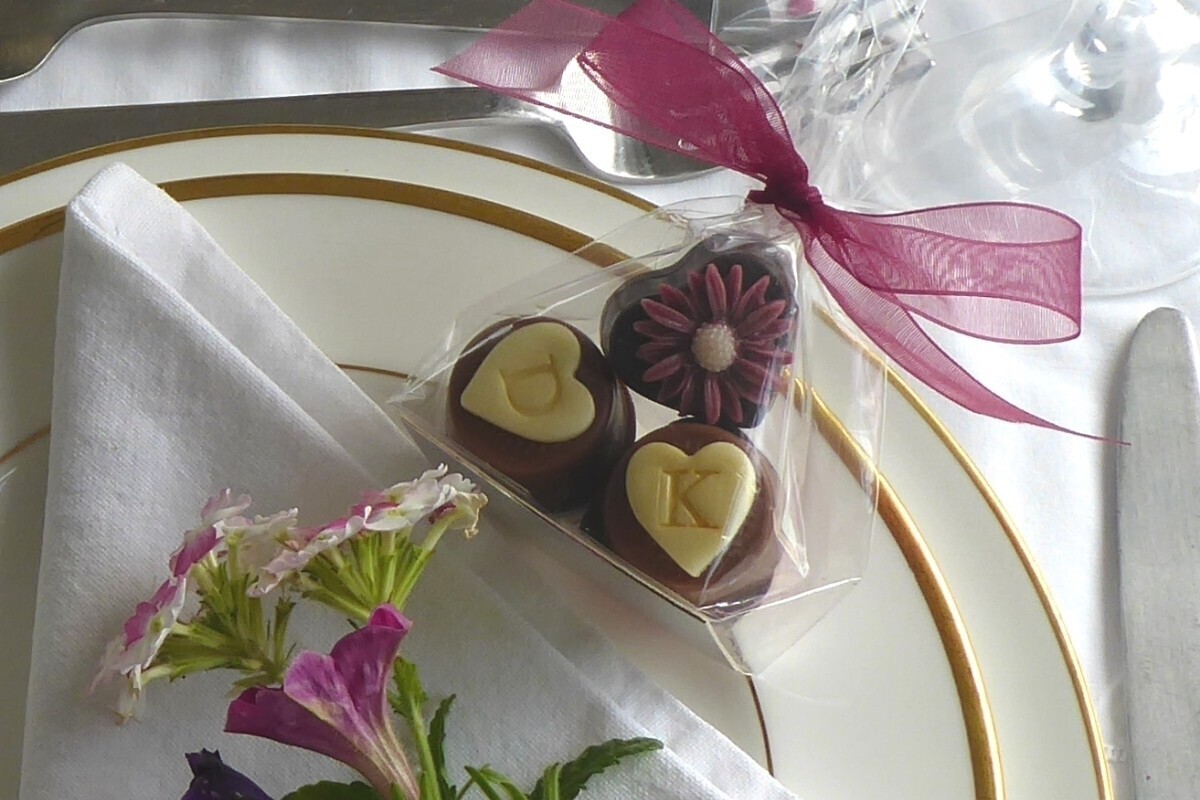 Our personalised chocolate gifts are lovingly made by hand. Each chocolate is decorated with a handmade motif or letter and filled with deliciousness. Browse our gorgeous range of designs, from quirky whales to traditional roses and find the perfect personalised chocolate gift today!

To personalise your chocolate gifts, add a message to the chocolates using our clever Message Maker which you will find in the options with every design. You choose where to add the letters and we make you truly special personalised chocolate gifts for any occasion.